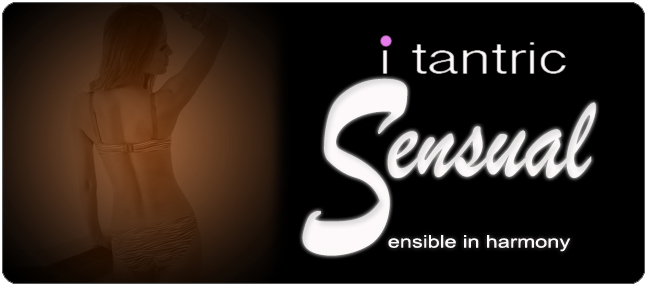 Things to note for i Tantric Singapore Website Use
Terms of use


Before using the service of i Tantric, please read the following terms and conditions which is legally binding on the receiver. Do also pay particular attention to the Limitation of Liability service.

The following Terms of Use form the agreement between you and i Tantric on the use of the website (www.isingaporetantricmassage.com) if you do not agree to these Terms of Use, you should leave the website immediately.


i Tantric is the provider of the services listed on this website.
Copyright

All aspects of this website – design, graphics, underlying source code, domain URL, content and all other aspects are copyright to i Tantric

In accessing these web pages, you agree that any downloading of content is for personal, non-commercial reference only. No part of this website may be reproduced or transmitted in any form or by any means, electronic, mechanical, photocopying, recording or otherwise, without prior permission. For rights clearance please contact i Tantric.
Disclaimer


In no event will we be liable for any loss or damage whatsoever arising from loss of data or profits arising out of or in connection with the use of this website.

Through this website you may be able to link to other websites which are not under the control of i Tantric. We have no control over the nature, content and availability of those sites. The inclusion of any links does not necessarily imply a recommendation or endorsement of the views expressed from i Tantric.

While every effort is made to keep the website up and running smoothly, i Tantric takes no responsibility for and will not be liable for the website being temporarily unavailable, wrong intention or wrong information.
Indemnification

Your use of the service agrees to indemnify i Tantric from and against all claims, liabilities, losses, expenses, damages and costs (including attorneys' fees if any) that arise from: (1) any violation of this website policies or agreements by you; (2) any violation of any rights of a third party by you; (3) any violation of applicable law; (4) information or content that you submit, post, transmit or make available through the website; (5) your use of the website; or (6) any of your acts or omissions.
Modification And Termination

i Tantric reserves the right to modify this website policies and agreements at any time, effective upon posting or modification on this website. You agree to our policies and agreements, including any modifications, by accessing or using our website. We may also stop the service to you at any time without any reasons, with or without notice.
Limitation Of Liability

This clause sets out our entire liability (including any liability for the acts or omissions of employees and consultants) to you in respect of any breach or any representation, statement, tortuous liability, act or omission (including negligence) arising under or in connection with Terms of Use. All warranties, conditions and other terms implied by Singapore law are, to the fullest extent permitted by law, excluded from Terms of Use. Nothing in these Terms of Use limits or excludes our liability for death or personal injury resulting from negligence or for any damage or liability incurred by you as a result of fraud or fraudulent misrepresentation.

All sessions advertised on this site are a rough guide and for your wellness and general information purposes.

This is an advertising portal for independent holistic practitioners partner to i Tantric. All treatments performed by them are their responsibility in totality, although all sessions are done in private and confidential manner.

Subject to the above we shall not be liable for: loss of profits, loss of business, depletion of goodwill and/or similar losses, loss of contract, loss of use, loss of corruption of data or information (including but not limited to any contributions submitted or posted on the website) or any special, indirect, consequential or pure economic loss, costs, damages, charges or expenses.

Events beyond our reasonable control: We shall not be in breach of Terms of Use nor shall we be liable for any failure or delay in performance of any obligations under Terms of Use arising from or attributable to acts, events, omissions or accidents beyond our reasonable control. Governing Law and Jurisdiction: The governing law under Terms of Use is Singapore law and you hereby irrevocably submit to the non- exclusive jurisdiction of the Courts of Singapore

This does not affect your statutory rights as a consumer to bring claims in your local jurisdiction. Variation: We may revise these terms of use at any time by amending this page. You are expected to check this page from time to time to take notice of any changes we made as they are binding on you. Some of the provisions contained in these terms of use may also be superseded by provisions or notices published elsewhere on the website.

Entering this site ascertains your age as above 18 and your acceptance of its adult content. All employees are above 18 years of age.
Specializing in Core Tantric Massage, Great for Major hotels or house call visit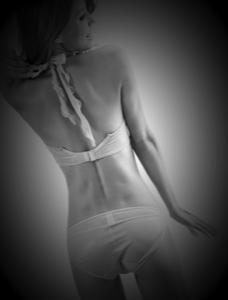 Advantages of using
Singapore Tantric massage
>>
It is able to improve sexual desire with the unique relaxation effect it produces.
>>
Experiencing it will help organizing effective solutions that will help to get rid of stress in urban conditions.
>>
A person becomes more satisfied with life after a period of tantric massage.
>>
Though the energies of both sexes joined during the massage, receiver will experience a joyful and pleasure feeling but this is more than that. Both receiver and giver will feel spiritually close to each other. When receiver starts feeling a part of universe. True enlightenment will be achieved.
>>
It gives incredible spiritual benefits.
>>
When tantric massage is performed, there will be release of hormone at points of chakra. This benefits the male generic desires.