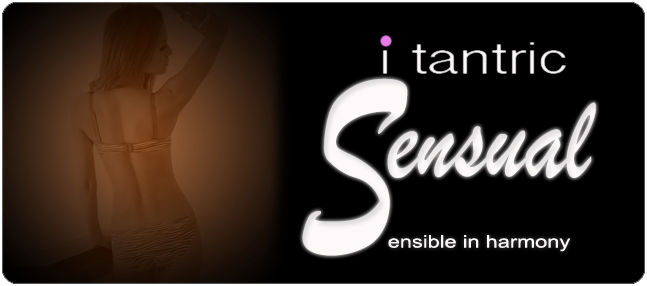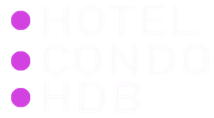 Things to note for Best Rate Claim Massage Refund
Terms & Conditions for Best Rate Claim
- All Best Rate claims must be submitted in Singapore dollars.

- A claim must be submitted within 4 hours after making the original booking. An original booking refers to the initial booking made through i Tantric website and does not include modification or cancelled booking.

- Other providers' rate must be available to the general public.

- Qualified discount rates, such as members' rates, clubs' rates, convention rates, or direct marketing offers do not apply.

- The rate must be confirmed as available. One way to confirm availability is to provide a screenshot of the website with the lower rate that proves availability and email us.

- In the event of a multiple services presented, Best Rate Guarantee will compare the total cost of the services as booked as to i Tantric's total cost at a Competing Rate of substantially similar service.

- Rates that are "available upon request" must be confirmed for availability through a call to the service provider. i Tantric will confirm the availability of the rate with its provider before honoring a claim, and i Tantric will not honor claims on rates that are not available at the time of calling. Claimer must provide the telephone number to call.

- Claims cannot be filed after 4 hours of services


- If you meet the above requirements, please follow the steps below to submit your claim.
A claim must be submitted within 4 hours after making the original booking. An original booking refers to the initial booking made through i Tantric website and does not include modification or cancelled booking.

Availability of the Competing Rate must be proven by an acceptable form of evidence, including:

A web screenshot that proves availability and rate i.e. the credit card information page or receipt that shows the rate, services provided, dates, etc. You do not, however, need to book the service.

Initial search results screens and other screens prior to the point of transaction or booking. Those that do not demonstrate the services are available from the website will not be acceptable.

A rate that is published through magazine, newspaper or any other communication medium for online purchases must be dated, documented and must be confirmed by i Tantric for availability.

A
claim submittal fields
is available on i Tantric (See right). This claim fields must be submitted via email accompanied by appropriate evidence of the Competing Rate.

i Tantric have the sole right and discretion to determine the validity of any claim, including, but not limited to, determining that it is for the same services type, dates, and that it meets all Terms, Conditions, and Claims Processing requirements.

Upon validation of the claim, i Tantric will send an email to you the new rate you will be charged.

The new rate must be used within 4 hours or it will be voided

i Tantric's Best Rate Guarantee cannot be combined with other offers or promotions. Void where prohibited by law. i Tantric reserves the right to amend, revise, supplement, suspend or discontinue the Best Rate Guarantee at anytime in its sole discretion and without prior notice.

i Tantric's rate quoted is for services only and does not include other charges that may apply. Other restrictions may apply too.

If you fulfilled all the requirements of a lower published available rate for the same service within 4 hours after making a reservation on i Tantric. i Tantric will honor the Competing Rate, plus give you an additional 10% discount off the Competing Rate.

The Best Rate Guarantee does not apply to unpublished rates. Unpublished rates include private rates, packaged rates, rates involving a prepaid voucher program, services sold as part of a package, and rates not available to the general public. Rates not available to the general public includes direct marketing offers, corporate discount rates, convention rates, group rates, meeting rates, any rates requiring membership in a club such as affinity program, or other organization where the rates are targeted specifically toward a specific group of individuals and not intended for the general public.

The Best Rate Guarantee does not apply to any rates from Opaque Providers. An opaque provider is any entity or service that sells or otherwise makes available, or directly or indirectly provides or makes available information relating to a service in a manner that prevents, until after the buyer has guaranteed payment.

The Best Rate Guarantee includes taxes, gratuities, or any additional charges or fees that may apply at the Competing Rate. i Tantric absorbs any government tax that may arises.

Any questions regarding claims should be directed to:

i Tantric
Specializing in Core Tantric Massage, Great for Major hotels or house call visit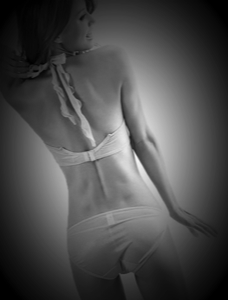 Advantages of using
Singapore Tantric massage
>>
It is able to improve sexual desire with the unique relaxation effect it produces.
>>
Experiencing it will help organizing effective solutions that will help to get rid of stress in urban conditions.
>>
A person becomes more satisfied with life after a period of tantric massage.
>>
Though the energies of both sexes joined during the massage, receiver will experience a joyful and pleasure feeling but this is more than that. Both receiver and giver will feel spiritually close to each other. When receiver starts feeling a part of universe. True enlightenment will be achieved.
>>
It gives incredible spiritual benefits.
>>
When tantric massage is performed, there will be release of hormone at points of chakra. This benefits the male generic desires.